Home is where your heart is. Everyone in this earth has one small dream in their life. That dream is to have own home. It can be small, but it is your own. The best way to decorate your home is to make use of natural plants. Here is a list of 7 stunning natural plants that can change the outlook of your new home.
Here are 7 Stunning Natural Plant For your New home Decor
1) Best Splurge on trees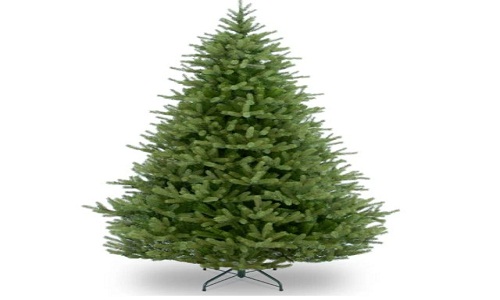 Natural plants for home décor takes up a lot of space. So, when you go to buy such a tree for indoor, make sure you buy trees which are two feet or more down from the ceiling. If you have a smaller space, you can buy plants that are one-half or three-fourths as high as the room ceiling. Besides, different trees and plants grow in a different atmosphere. So when you choose a plant that grows in sunlight, it won't flourish in a dark room. Also, choose a certain category of plants that always keep clear space for your doors and sitting area.
2) Decor Tropical Houseplants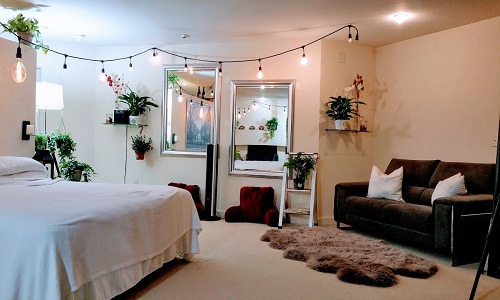 Tropical houseplants are very well mood transformers. If you choose to have some tropical plants as your houseplants, any day in your home is a summer day. These trees have much greenery that refreshes your mind. Among the topmost tropical plants, palm and succulents top the list. You can also have varieties of cactus decorated on a side bench in your room corner. The containers must match the ambiance of the place. As most of the plants are bonsais, they are affordable from an  online plants delivery site.
3) Amazing Faux Houseplants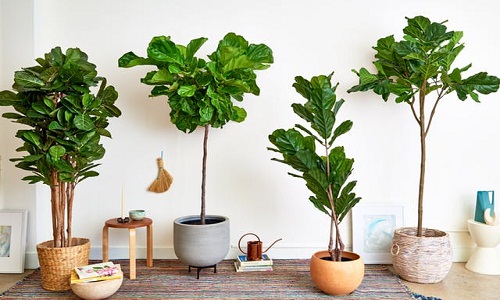 Sometimes you might have a bad luck with indoor gardens and houseplants. It can be your inexperience. It can be the atmosphere. It can even be anything that goes wrong with the plant. You do not need to worry. There are certain amazing faux houseplants that can replace the real houseplants. Faux houseplants might not befool a plant aficionado, but for any regular/layman, it is as natural as a real houseplant. Also, faux houseplant is easier for maintenance as well.
4) Awesome Indoor Palm Trees
If the room you are planning to decorate is airy and full of sunlight; your room is perfect for Kentia palm. This particular plant spreads deep greenery over your place. Besides, this is a slow growing plant. So, you can just keep it inside a container and thrive for it. This specific category of a plant is best for indoors. Palm trees are very affordable and they make a great atmosphere in the home. There can be two problems to which palm trees are the single solution. If you are out of a budget and or you have less space for an indoor garden, the palm tree is the best survivor for you in both the situations.
5) Macramé plant Hangers Decor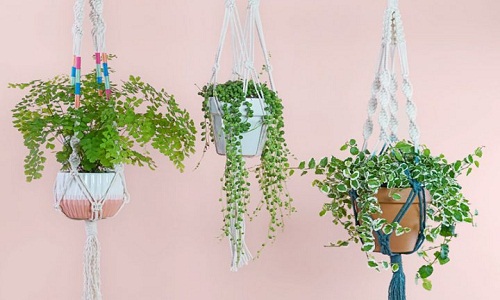 There is one advantage of having a hanging indoor garden. As the trees or plants hang above your head, they won't make a mess inside the room. Small-gauge wires are perfect for suspending the pots to make them hold strongly to the ceiling. You must be careful that flowers must not shed from the above to the floor as that can turn into a great mess. If you want to make it safer, then you can design a vertical garden look where you keep the pots on the places than hanging.
6) Use Decorative Herbs in the Kitchen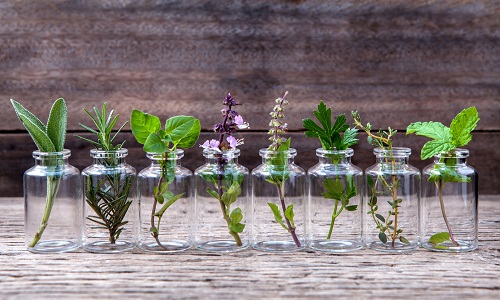 If you know a person who is a very enthusiast cook, this is perfect to send the gift online that includes herbs. Herbs are very suitable for a kitchen. Garnishes like mint and cilantro will make your kitchen look brighter. Besides regular watering, kitchen herbs need very low maintenance cost and effort. An herb garden inside your kitchen will look good if your kitchen has enough space. These herbs are very decorative and also they enhance your cooking skills as well.
7) Decorate Your Bathroom with Plants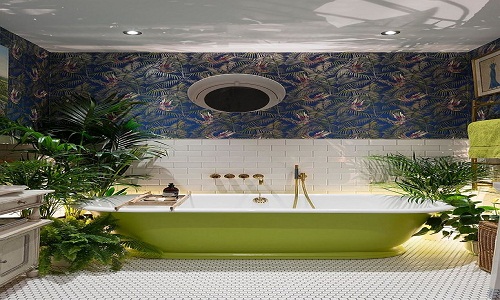 A bathroom is a place where it is always humid. So it is important to choose the perfect houseplants for bathroom decoration. Varieties of orchids are the best houseplant for your garden. Placing your flower pot on a gravel with loose rocks to trap moisture seems to be a very good idea.
Above are the possible best ways to make your new home stand unique with natural houseplants decorations. Your unique idea of decoration will be a point of appreciation for all your guests for sure.
Also Visit: Deep Etching