In a term deposit account, an account holder avails interest on the principal amount. A term deposit is an investment made for a particular tenure. The amount that is being deposited cannot be liquidated before the tenure gets over. In case an investor tries to liquidate before the tenure, then they will not be entitled to receive interest benefits on the investment.
In a term deposit interest rate in India, the deposit period ranges from a few months to some years, differing from banks to banks. The interest rate can be availed as per the account holders' choice, that is: monthly, quarterly or yearly. The rate of interest is pre-determined.
There are various types of term deposits provided by financial institutions:
Short-Term And Long-Term Deposits
Most of the banks offer short-term FDs, which are held for 30 days or lower. The rate of interest offered on short-term deposits are less than that offered for long-term deposits. Long-term deposits are held for a period of one to five years. Under this, interest is calculated on a monthly, quarterly, half-yearly and yearly basis.




Tax Saving Fixed Deposits
Individuals and Hindu Undivided Family (HUF) can avail tax saving fixed deposits. This type of deposit is offered by the leading banks in India. The interest is accumulated on a quarterly or monthly pay-out basis if the lock-in period is five years. The most attractive part about this type of term deposit is that it offers tax benefits as per section 80C of the Income Tax Act.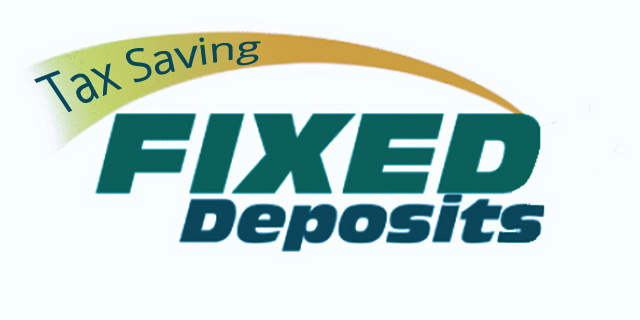 Senior Citizen Term Deposits
People above the age of 60 can opt for senior citizen term deposits. This is one of the most favorable investment avenues for senior citizens. It offers a higher rate of interest than the usual one. Most of the service lenders offer 0.5% higher fixed deposit rates for senior citizens. Senior citizen term deposits are subject to tax benefits as well. Apart from tax benefits, it also offers liquidity as it provides a sweep-in facility, coupled with an overdraft facility.
Recurring Deposits
This is an option provided by the banks which requires an amount to be submitted for a period of up to 10 years. In most scenarios, the financial institutions offer regular fixed deposits which have interest rates similar to recurring deposits. It helps the customers to build savings. HUF and public limited companies are entitled to receive the service of recurring deposits.




Cumulative And Non-Cumulative Fixed Deposit
This type of term deposits is most popularly offered by the Non-Banking Financial Companies (NBFCs). Under cumulative deposits, the interest payable over the tenure is not fixed. Herein, the interest is compounded on a quarterly or a yearly basis, based on the account's maturity. Under non-cumulative deposits, the interest is paid on a monthly, quarterly or annual basis. However, the income earned through an interest in the non-cumulative fixed deposit is taxable.
Company Fixed Deposits
Banks are not the only financial institutions which offer fixed deposit service. There are Non-Banking Financial Companies (NBFCs) which offer a higher rate of interest than banks. Highly rated NBFCs are one of the most sought after institutions when it comes to fixed deposit investment. The policies of these finance companies are more flexible than banks. They offer better services and are recommended by many investors. Most of their services are better than the ones that banks provide.